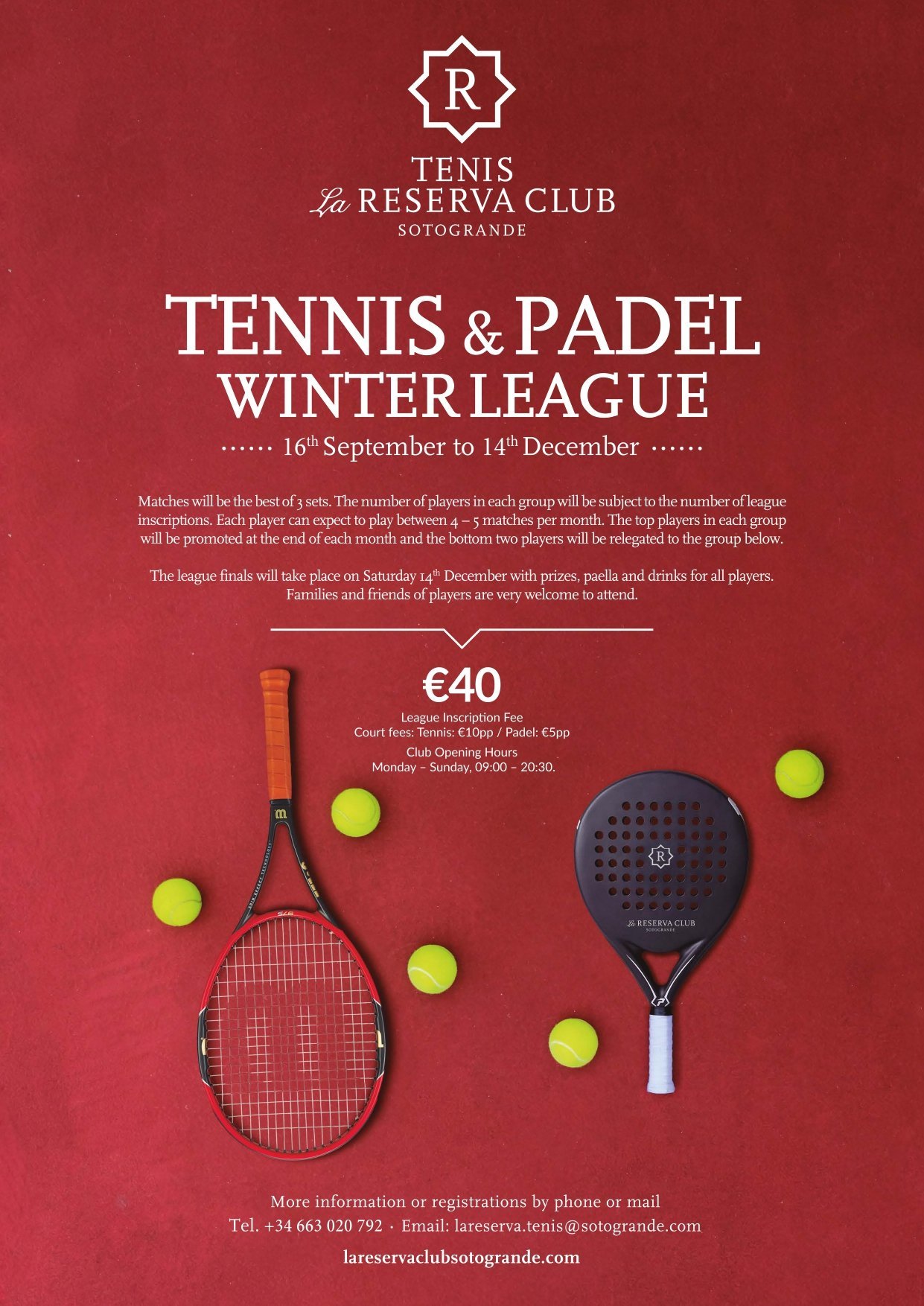 Tennis & Padel Winter League
La Reserva Club, Avda. La Reserva, s/n, 11310, Sotogrande, Spain

September 16, 2019

All Day
Tennis & Padel Winter League
All Day
September 16, 2019
Winter tennis and padel leagues return on the 16th September! We are launching a fun, yet competitive tennis and padel league which will culminate in the finals on the 14th of December 2019.
Matches will be the best of 3 sets.
The Number of players in each group will be subject to the number of league incriptions.
Each player can expect to play between 4 – 5 matches per month. The top players in each group will be promoted at the end of each month and the bottom two players will be relegated to the group below.
The league finals will take place on Saturday 14th December with prizes, paella and drinks for all players. Families and friends of players are very welcome to attend.
To join the league costs €40 per player and bookings must be made by emailing lareserva.tenis@sotogrande.com or calling +34 663 020 792
Court fees: Tennis: €10pp / Padel: €5pp