The Origin Story
By 1965, Joseph McMicking's dream of creating an exclusive, idyllic environment in which to live at Sotogrande was on its way to fruition. He intended to market his dreams, and properties, to the upper echelons of society and to do that he wanted to provide some of the social activities those people might expect, including polo, 'the game of kings'.
It is doubtful that even McMicking could have foreseen that the first ground, laid out in 1965, would be the beginning of today's established and ever-growing enthusiasm for polo in Sotogrande. Year on year, Santa Maria Polo Club has been gaining status. It is now one of the best clubs in the world, with seven polo grounds, four of which are World Class. The club facilities cater to thousands of spectators during the summer and corporate and private events during the remainder of the year. Santa Maria Polo Club says 'It is an emblematic spot in Sotogrande and the Costa del Sol and a landmark of elegance and glamour'.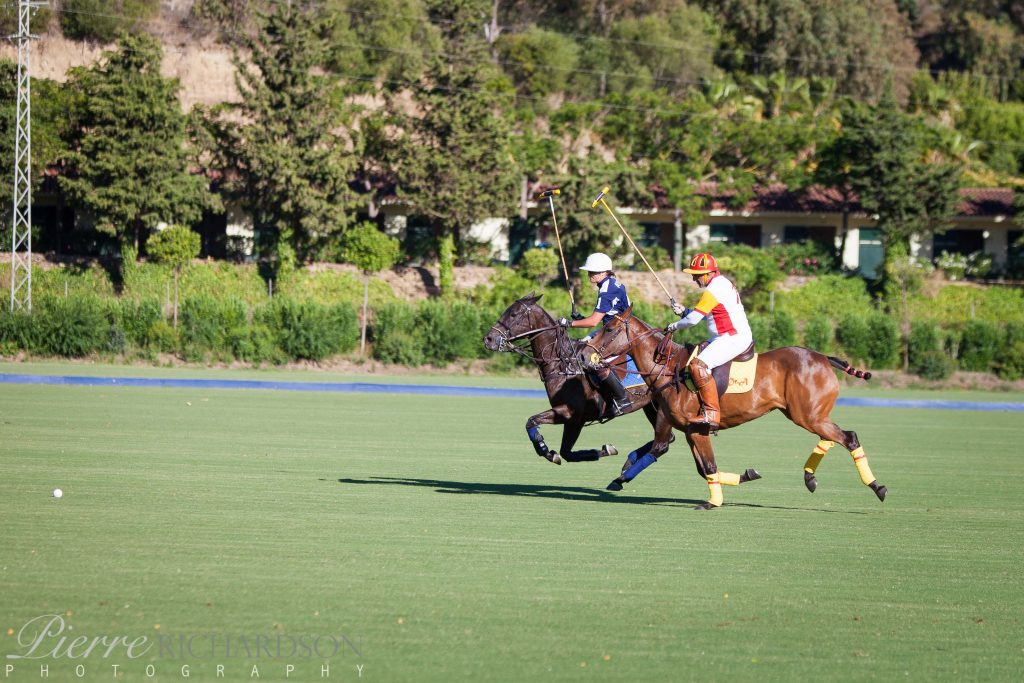 The Santa Maria Polo Club
Santa Maria Polo Club is one of the four premier polo venues in the world and home to the unique Grand Slam International Polo Tournament from late July until the end of August. Famous international players and not a few members of the Royal families, gather to watch and play.
The club offers you the opportunity to experience the thrill and adrenaline boost of playing polo by hosting clinics. Participants spend a day learning the basic rules of polo and how to play. Experienced players teach the strategy behind each play. Those who can already ride will find themselves on one of the club's polo horses whilst beginners start on the wooden practice horse. The day concludes with a Polo Exhibition commented by the club's Polo Manager that brings together all you have learned.
The polo season at Santa Maria Polo Club starts at Easter and finishes at the end of August.  Matches start around 4 pm on weekdays and 11 am on Sundays.
For more information and the playing calendar you can check their website www.santamariapoloclub.com.